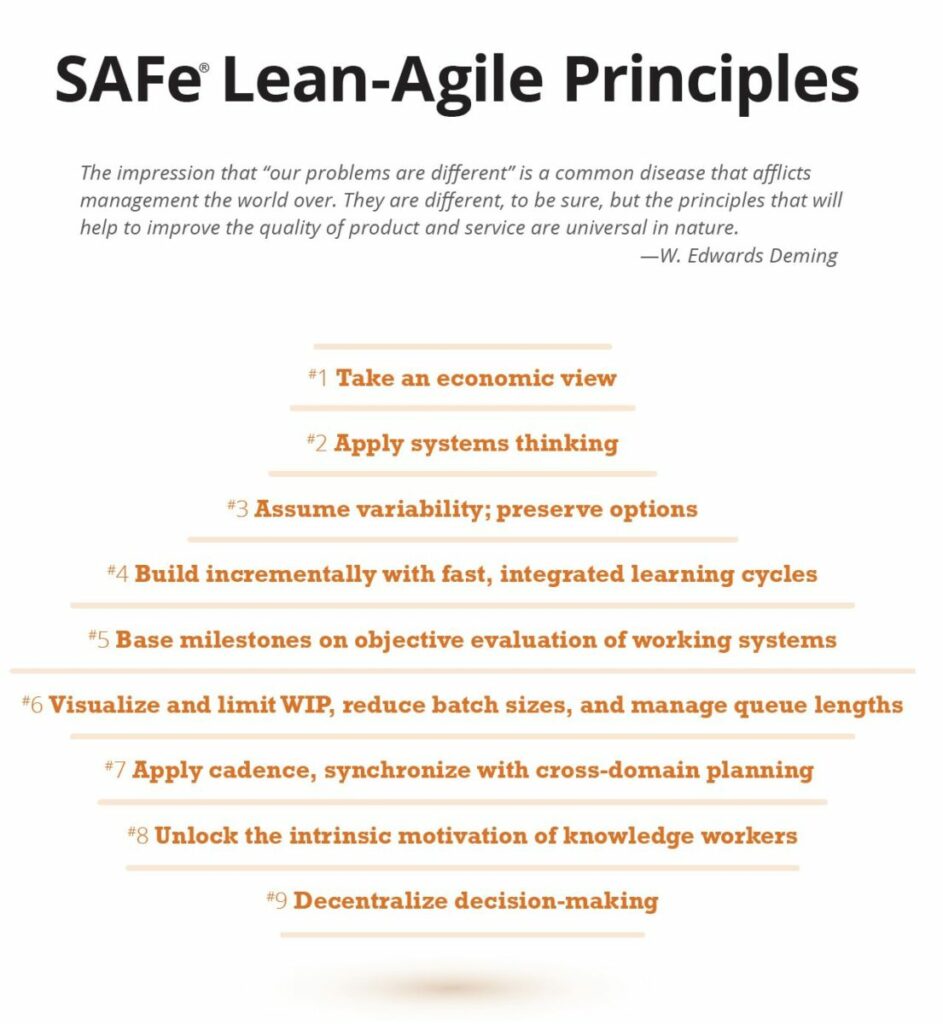 What Is Enterprise Business Agility?
"It's the ability to create alignment with product and service strategy with corresponding development activity in a transparent and quality-focused way, enabling enhanced organizational learning, increased innovation and the ability to meet market demands quickly."
The Scaled Agile Framework (SAFe) provides the structure and mechanics to move your organization towards business agility. When properly applying the 9 immutable principles of Lean-Agile product development, your organization can achieve business agility. If you are interested in learning more or improving your organization's Lean-Agile delivery, attend our 2-day course to find out more.