STOP ATTACKS BEFORE THEY HAPPEN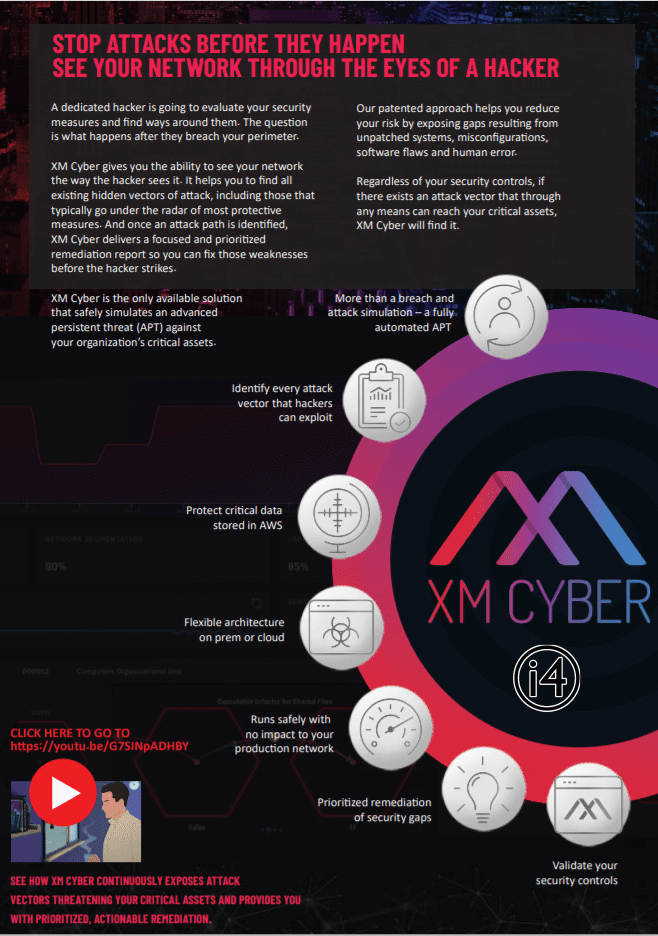 SEE YOUR NETWORK
THROUGH THE EYES

OF A HACKER
A dedicated hacker is going to evaluate your security measures and find ways around them. The question is what happens after they breach your perimeter.
XM Cyber gives you the ability to see your network the way the hacker sees it. It helps you to find all existing hidden vectors of attack, including those that typically go under the radar of most protective measures. And once an attack path is identified, XM Cyber delivers a focused and prioritized remediation report so you can fix those weaknesses before the hacker strikes.
Our patented approach helps you reduce your risk by exposing gaps resulting from unpatched systems, misconfigurations, software flaws and human error. Regardless of your security controls, if there exists an attack vector that through any means can reach your critical assets, XM Cyber will find it.
SEE HOW XM CYBER CONTINUOUSLY EXPOSES ATTACK VECTORS THREATENING YOUR CRITICAL ASSETS AND PROVIDES YOU WITH PRIORITIZED, ACTIONABLE REMEDIATION.
For more info about this product,
download the brochure

using this form.