Reimagine your perimeter.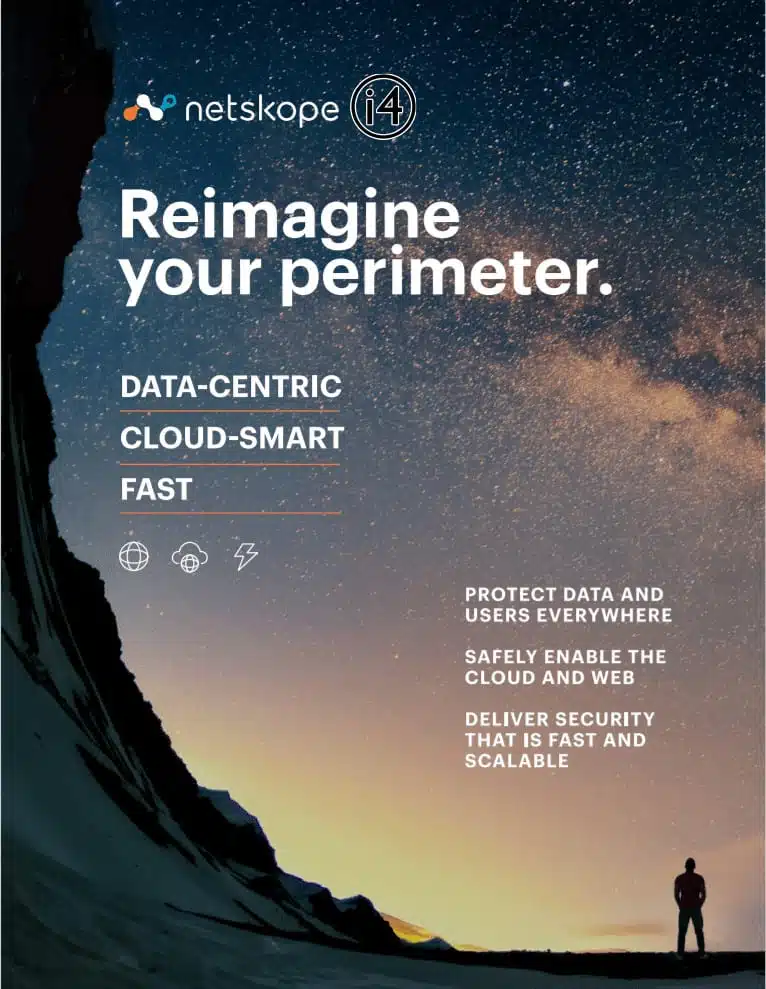 Your data is in the cloud.
Is your security?
The network perimeter is dissolving. A new perimeter is needed that can protect data and users everywhere, without introducing friction to the business. The Netskope security cloud provides unrivaled visibility and real-time data and threat protection when accessing cloud services, websites, and private apps from anywhere, on any device. Only Netskope understands the cloud and delivers data-centric security from one of the world's largest and fastest security networks, empowering the largest organizations in the world with the right balance of protection and speed they need to enable business velocity and secure their digital transformation journey.
90% of today's data has been created in the last two years. Most of it on mobile devices and in the cloud.
For more info about this product,
download the brochure

using this form.