Build your roadmap to exposure reduction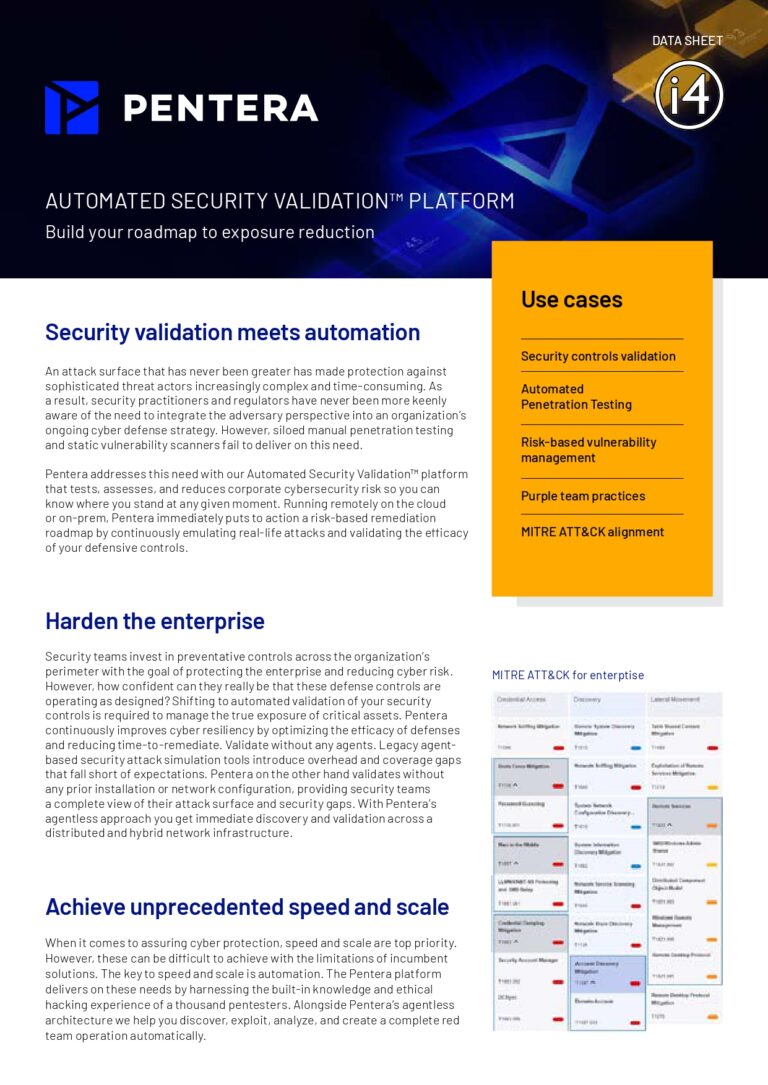 AUTOMATED SECURITY
VALIDATION™

PLATFORM
An attack surface that has never been greater has made protection against sophisticated threat actors increasingly complex and time-consuming. As a result, security practitioners and regulators have never been more keenly aware of the need to integrate the adversary perspective into an organization's ongoing cyber defense strategy. However, siloed manual penetration testing and static vulnerability scanners fail to deliver on this need.
Pentera addresses this need with our Automated Security Validation™ platform that tests, assesses, and reduces corporate cybersecurity risk so you can know where you stand at any given moment. Running remotely on the cloud or on-prem, Pentera immediately puts to action a risk-based remediation roadmap by continuously emulating real-life attacks and validating the efficacy of your defensive controls.
For more info about this product,
download the brochure

using this form.