How BlackBerry's SecuSUITE Changes the Way Governments and Enterprises Communicate
Secure Communications
Built for the Future
Today, communications — from phone calls to text messages — are being compromised and intercepted at rates never before seen, putting people and missions at extreme risk. And with the widespread adoption of mobile and wireless communications, the attack surface is broadening. In fact, it's surprisingly easy to eavesdrop on or monitor modern mobile devices, even over the latest LTE and 5G networks. And while the interception of a single conversation by itself may not be of concern, when aggregated and analyzed with other communications, they can have devastating results.
In a Dangerous World, You Never Know Who's Listening In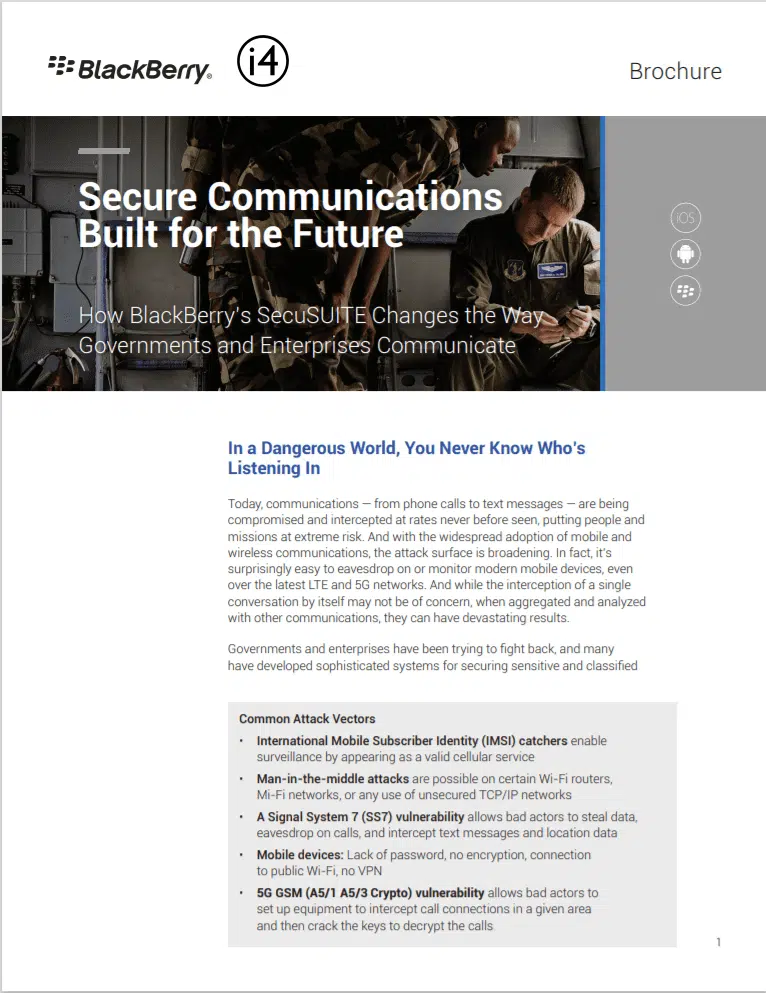 For more info about this product,
download the brochure

using this form.