Applying the Scrum Master role within a SAFe® enterprise
SAFe® Scrum Master
Course
Build your skills as a high-performing team member of an Agile Release Train (ART)—and prepare to support the facilitation of team and program events— when you become a SAFe® 5 Scrum Master (SSM).
In this two-day course, you'll gain an understanding of the role of Scrum Master in a SAFe enterprise. Unlike traditional Scrum Master training that focuses on the fundamentals of team-level Scrum, the SAFe Scrum Master course explores the role of the Scrum Master in the context of the entire enterprise, and prepares you to successfully plan and execute the Program Increment (PI), the primary enabler of alignment throughout all levels of a SAFe organization.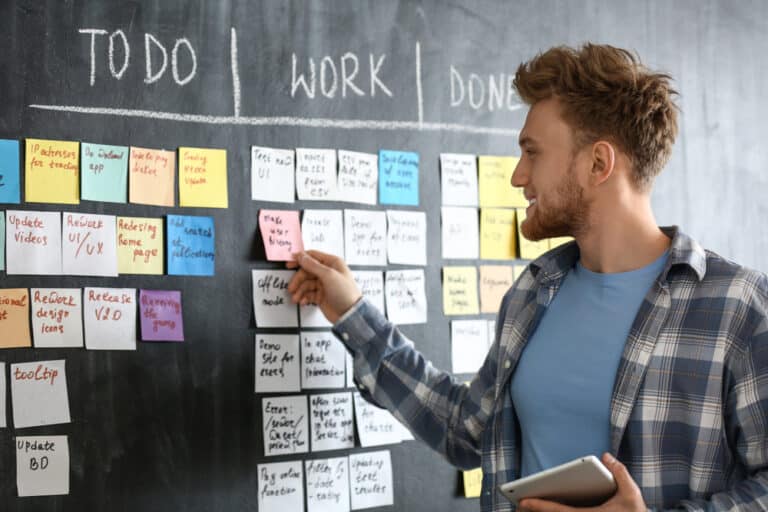 Intended for people new to the role of Scrum Master, or people wanting to better understand the
role and how it fits in a SAFe enterprise, attendees typically include:
New or existing Scrum Masters
Team Leads
Release Train Engineers
All are welcome to attend the course, regardless of experience. However, the following prerequisites are highly recommended for those who intend to take the SAFe® Scrum Master (SSM) certification exam:
Familiarity with Agile concepts and principles
Awareness of Scrum, Kanban, and Extreme Programming (XP)
Working knowledge of software and hardware development processes
Class registration includes:
Printed workbook
Preparation and eligibility to take the SAFe® 5 Scrum Master (SSM) exam
One-year membership to the SAFe Community Platform
Certification of completion
Attendees must attend both days of the course in order to qualify for the exam.
To perform the role of a SAFe® Scrum Master, attendees should be able to:
Upcoming
Scrum Master

Classes
See a full list of our upcoming classes here.
For more info about this course,
download the brochure

using this form.