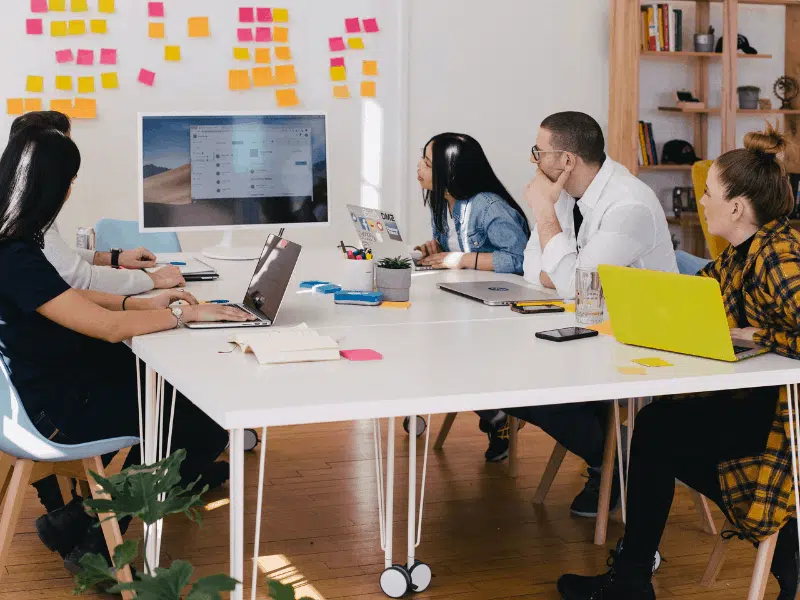 ICAgile Team Facilitation – Guaranteed to Run
Are you a scrum master or agile coach looking to improve your facilitation skills? Much of the work on agile projects happens in group sessions: team members collaborate to identify and prioritize stories, plan work to be done, elaborate stories, identify risks and issues, communicate progress in stand-ups and other shared activities. Working in collaborative self-organizing teams can be challenging and it is important that all team members understand the group dynamics involved and how to effectively facilitate these sessions. That's where our Agile Team Facilitation program comes in. Learn how collaborative workshops can be planned, organized and run; and how each team member can contribute to achieving maximum effectiveness – while identifying potential pitfalls and how to avoid and address them. This program will also help you learn about your role in building capability across the wider team.
Certification
ICAgile accredited course: The ICP-ATF Certification from ICAgile is granted on the successful completion of this course. This certification is part of the ICAgile Coaching Track along with our Agile Fundamentals and Agile Coaching courses.
We offer the complete ICAgile Coaching Track for those looking to become an ICAgile Certified Expert in Agile Coaching (ICE-AC).
Project Management Institute (PMI)® accredited course: This course is accredited with PMI® and will contribute 14 professional development units (PDUs) towards your chosen certification (7 leadership hours and 7 technical hours).

Intended For
This course is intended for experienced agile practitioners who would like to develop their skills and knowledge to effectively facilitate the values, principles, practices and techniques in an agile team.
Prerequisites
To get the most out of this course, you will need to have completed formal agile training such as our Agile Fundamentals course and have at least 12 months' experience working in an agile team.
Learning Objectives
By the end of this course you will be able to:
Facilitate workshops and agile ceremonies
Explain the importance of empowerment and collaboration
Facilitate collaboration within an agile team
Explain the agile mindset and the value of agile coaching
Use health checks to explore team effectiveness, building on team strengths and tackling impediments
Content
The role of an agile team facilitator
Facilitating meetings and workshops
Meeting/workshop structure
The mindset and role of the agile team facilitator
Agile coaching journey
Agile team facilitator techniques
Leading collaborative discussions
Health checks
Delivery:
This program is offered as a classroom-based course as well as a LiveOnline program. Our LiveOnline delivery is over three days (each four and a half hours in duration). The instructor is live and interaction and learning objectives are the same as our in-person classes with the added benefit of being able to take this course from your home, your office or your home office.  We use Zoom for our LiveOnline classes.  Zoom is an easy to use and reliable cloud platform and we have in place robust security settings to ensure our users and their privacy are protected.
For people with hearing loss, we can provide closed captions and in some cases full transcripts for our LiveOnline courses. In addition to captioning, we can also provide early access for learners with hearing loss to read through the course materials and test the tools and technologies.
Methods Used
This is a hands-on class where you will be facilitating sessions and sharing your own experience, as well as learning from the experience of other participants. Lecturing is kept to the minimum necessary, most of the learning is achieved by applying the practices and techniques in group exercises.