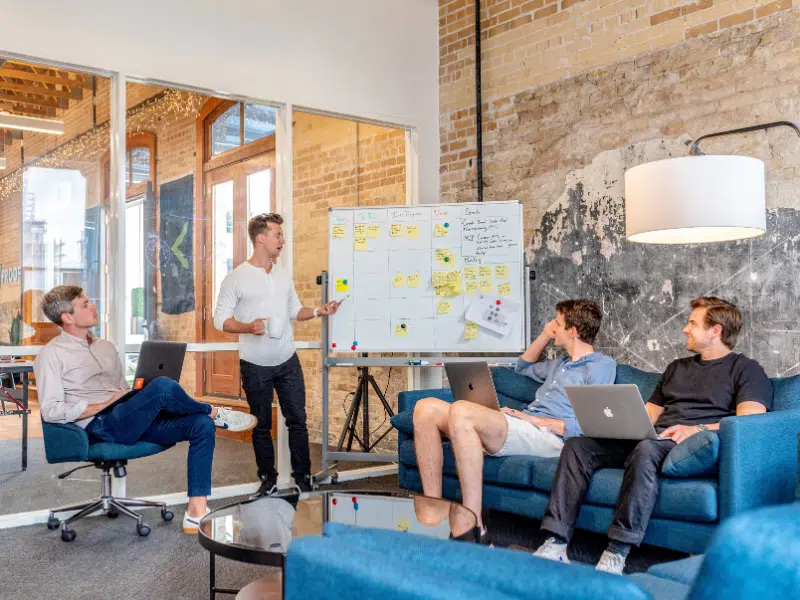 ICAgile Coaching Agile Transitions – Guaranteed to Run
As coach how can you become a true catalyst for change? In this course, you'll learn to hold the tension between what an organization wants, what the individuals within the organization want, and what the agile values and principles call for. This course will build on your existing team coaching skills and extend them to the enterprise. You'll leverage teaching, mentoring, coaching, and facilitation skills to help the organization move from their current reality to the agile vision for the future. You'll gain an understanding of how to think through and understand the implications of changes on team members as well as the collective. You will also be able to generate an agile change plan with a focus on communication, education, and multi-level
engagement.
Certification
ICAgile accredited course: The ICAgile Certified Professional, Coaching Agile Transitions is granted on the successful completion of this course.  This certification is part of the ICAgile Enterprise Coaching Track along with our Agility in the Enterprise course. We offer the complete ICAgile Enterprise Coaching Track for those looking to become an ICAgile Certified Expert in Enterprise Coaching (ICE-EC).

Intended For
This course is intended to Agile Coaches and Agile Team Facilitators who want to build their skills and awareness beyond the team. It is also applicable to anyone with a strong background in change management, organizational design, or enterprise coaching with an interest in adding agile perspectives to their work.
Prerequisites
This is an advanced agile course designed for agile coaches and managers who are practicing coaching, mentoring, teaching, and facilitation skills at the program, portfolio, and enterprise levels. Completion of our Agile Coaching, Agile Team Facilitation or equivalent experience and skills is required. 
Learning Objectives
Distinguish the skill and competencies of the enterprise agile coach from the agile team coach
Self-assess strengths and skill gaps to determine opportunities for improvement
Explore the journey of your own self-development and what limitations you are or have addressed
Discuss the ethical limitations of the role of an enterprise agile coach and how to address any challenges you may encounter
Explain how change impacts people and organizations leveraging several change models for comparison
Identify the tensions that exist between organization, individual contributor, and coach and how these tensions affect what is possible
Prepare an organizational change strategy based in agile values and principles
Identify likely organizational change impediments and describe techniques for addressing those impediments
Prepare a transition plan covering communication, education and engagement at multiple levels for a real-world or case study or organization
Content
Enterprise Agile Coaching in the Agile Coaching Framework
Agile coaching ethics
Human elements of change
Agile assessments
Agile transformation strategies
Organization communication planning
Large group facilitation techniques
Delivery:
This program is offered as a classroom-based course as well as a LiveOnline program. Our LiveOnline delivery is over three days (each four and a half hours in duration). The instructor is live and interaction and learning objectives are the same as our in-person classes with the added benefit of being able to take this course from your home, your office or your home office.  We use Zoom for our LiveOnline classes.  Zoom is an easy to use and reliable cloud platform and we have in place robust security settings to ensure our users and their privacy are protected.
For people with hearing loss, we can provide closed captions and in some cases full transcripts for our LiveOnline courses. In addition to captioning, we can also provide early access for learners with hearing loss to read through the course materials and test the tools and technologies.
Methods Used
Lecturing is kept to the minimum necessary, most of the learning is achieved by applying the practices and techniques in group exercises.