OfficeVault Pro Security Monitoring Service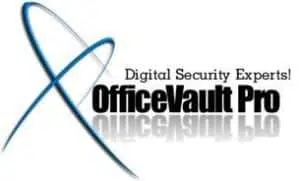 OfficeVault Pro Security Monitoring Service
OfficeVault Pro Security Monitoring Service (SOC) delivers real-time monitoring and analysis across virtually any security technology or critical information asset such as Firewalls, Network Intrusion Prevention and Detection systems and servers.
Experts in providing solutions
We will improve the effectiveness of your security infrastructure by actively analyzing the logs and alerts from these devices in real-time, 24/7/365. Our advanced technology platform correlates information from across security devices to provide our Security Analysts technicians with the context they need to virtually eliminate false positives and respond to true threats against your business.
We will also assist you in complying with industry regulations by automating the collection and reporting of specific events of interest, such as failed or successful login's and any other events necessary for compliance.
Keep critical systems running
Protecting your business from cyber-threats requires constant vigilance over your security infrastructure and critical information assets. However, conducting effective security monitoring can be a daunting task as it requires advanced technology, skilled security experts and scalable processes. We here at OfficeVault Pro will provide your business with real-time, 24×7 monitoring and response across your security infrastructure and critical information assets.
•An enhanced security posture
• Compliance with regulatory requirements
• A dedicated team of security experts
•Use time efficiently
Experienced
Engineers on call.
• Fast On-site response
• Fast problem resolution
• Decrease frustration
• Improve satisfaction
For more info about this service,
please contact us

using this form.