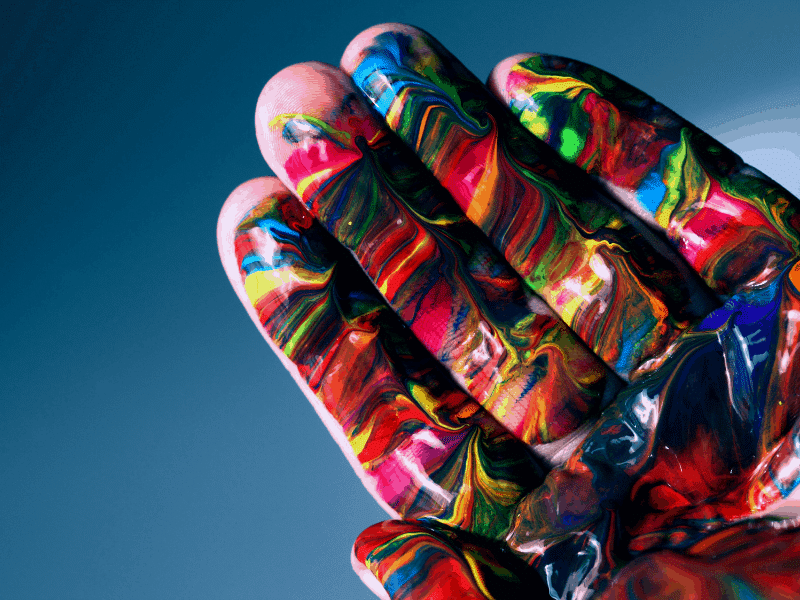 FREE WEBINAR: Cross-Cultural Competency in the Diverse SAFe Workplace
The languages we speak, the food we eat, the clothes we wear, and the ethnicity with which we identify all shape our way of life, or our culture. Culture is a broad term that can be applied to all aspects of life, including the workplace. Workplaces are filled with people of different cultures, behaviors, and norms, so it is important to understand the cross- cultural competencies needed in today's Digital Transformations. During this panel discussion, we will explore cross-cultural competency success patterns happening within the transformations of several large fortune level companies. Our leadership panel discussion will highlight how change agents with cultural awareness and courage in these times of cultural sensitivities can lead organizations to make great strides in improving organizational culture.
Zoom Details:
You are invited to a Zoom webinar.
When: Jul 1, 2021 05:30 PM Central Time (US and Canada)
Topic: Cross-Cultural Competency in the Diverse SAFe Workplace
Click the link below to join the webinar:
https://us02web.zoom.us/j/87364569360
Or One tap mobile :
US: +13462487799,,87364569360# or +12532158782,,87364569360#
Or Telephone:
Dial(for higher quality, dial a number based on your current location):
US: +1 346 248 7799 or +1 253 215 8782 or +1 669 900 6833 or +1 301 715 8592 or +1 312 626 6799 or +1 646 558 8656
Webinar ID: 873 6456 9360
International numbers available: https://us02web.zoom.us/u/kcdXpGe5Zp
Facilitators
Aasim Shabazz

President, iAskC Agile

Aasim Shabazz is a results driven SPC 5-Consultant with 20 years of experience working in the areas of Agile team enablement, SAFe Transformation, Change Management, Strategic Planning, Organizational Design and Human Resource Strategy. He has a background in Organizational Development and Change, the use of Design Thinking as a strategy enabler, and Innovation focused Product Design.

Aasim will assess your organization's readiness to launch its 1st ART, train your practitioners, and coach your team members into action. He successfully coached and implemented many SAFe Essential configurations as well as launched Solution trains and coached portfolio practitioners in decisioning around Financial, Product Management, Shared Services, and Dev-Ops. He coaches transformational agile and lean mindset to establish shared meaning, enabling leaders and teams to a respond to rapidly changing environments. He leads transformation of Privilege Access Management, Infrastructure, CyberArk, Privilege access tiering, and Dev-SecOps.

Credentials: Scaled Agile Coach, SPC-5 , SA, RTE, PM/PO, Advanced SM

Alister Murray

Head of Issuer Services Cloud Technology Platforms, BNY Mellon

Alister is Director and Head of the Government Development Services, Technology and Operations group, within Corporate Trust. The team is responsible for Software, Infrastructure, and Operations as a Service to two major government clients. Alister creates strategic technology platform visions through partnering with executives who seek to expand revenue and promote customer experiences. Previously, Alister served in several management roles within BNY Mellon Technology Services Group, including Head of Deployment Coordination, and Head of Intel Technology Platform Budgeting team. Alister joined BNY Mellon in June 2007 during The Bank of New York and Mellon Corporation merger.

Prior to joining BNY Mellon, Alister served in leadership roles across a variety of financial institutions including JPMorgan, New York Stock Exchange (NYSE), Prudential Securities, Goldman Sachs and Merrill Lynch. Alister served four years in the United States Army during Desert Storm and worked three years as a police cadet for the New York Police Department.

As a senior leader at BNY Mellon, Alister provides guidance on strategic direction for his team and ensures that his group efforts are directed towards meeting the objectives of his government clients. Alister supports a portfolio of $2.1 trillion in outstanding mortgage backed securities (MBS), over $100 million of monthly fee revenues on the securitization business and issued loans of $3.5 trillion.

Alister holds a B.S. in Finance and a B.S. in Computer Science from Long Island University. He also holds an Executive Masters of Science in Management of Technology from New York University Tandon School of Engineering (Polytechnic University).

Alister graduated as a cohort of the BNY Mellon sponsored Information Technology Senior Management Forum (ITSMF) Executive Academy and the Next Generation Executive Program.

Alister is an honorary member of Sigma Beta Delta National Honor Society and served as an advisory board member of the School of Business, Public Administration and Information Sciences at Long Island University, from 2008-2014. Alister is a current member of DiverseTech and VetNet affinity groups.

Charles Maddox

Principal, The i4 Group

Charles has over 25 years of experience in systems development. He has held positions at various product development companies from hands on engineer to leader such as; software engineer, project manager, scrum master, product owner, software quality assurance manager and VP of engineering.  He is the founder of The i4 Group, in which he serves as Principal.  At The i4 Group, he has worked with several organizations helping them to better deliver value through using lean-agile practices.  Charles was one of the first 50 people worldwide to earn the title of Scaled Agile Program Consultant Trainer (SPCT). He is a mentor, trainer and ICF certified professional coach (PCC).  He likes to volunteer in his community as a sports coach, math tutor and youth mentor. He is a husband and father of 3.

James Awam

Senior Director Continuous Delivery Transformation, Cognizent

An enterprise transformation architect driving business agility, leveraging lean manufacturing, scaled agile and digital capabilities. I help business and technology leaders execute on multi-year strategy to achieve successful implementations, quantify ROI benefits, develop the roadmap to success, and participate in critical transformation activities. I deploy leading industry lean agile processes and tools, meeting defined quality objectives, and ensuring highest business value is delivered.

Nichole Thompson

CEO, Altum Solutions

With strong interpersonal skills, off-the-charts emotional intelligence, and a proven track record of leading digital
transformations, it is no surprise that Nichole Thompson, MBA, SMC, SPC5, has helped federal and commercial
executives successfully achieve agile organizational change that aligns business strategies with IT delivery. As an
entrepreneur and Enterprise Agile Coach with expertise in enterprise IT modernization and digital product delivery,
Nichole is uniquely qualified to guide organizations through complex transformations that will make them more agile,
scalable, and efficient. With a deep understanding of the challenges that clients face amid lightning-fast technological
advances and shifting consumer behavior, Nichole knows how to leverage the human element to reach business
objectives quickly and effectively. A firm believer in building relationships and trust, Nichole infuses her coaching
practice with a warmth often missing in what is considered a "cold" industry. Whether it is introducing new ways of
working for the Department of Homeland Security's Citizenship and Immigration Services, the United States Marshals
Service, PepsiCo or more, Nichole harnesses Lean-Agile and Scaled Agile methodologies and frameworks that turn
organizations around – and fast. Among all her accomplishments, Nichole is most proud of earning a master's degree in
information systems management; growing her business from the ground up; and paving the way for other minority
women in tech. Visit www.altumsolutions.net to find out how Nichole can use her extensive knowledge on agile
methodologies and frameworks to transform your organization.

Tasha Colbert

Founder, Innovative Financial Planning, LLC

Tasha Colbert is a proven executive with the wisdom to translate leadership
vision into operational excellence. She is an empathetic leader, passionate
about ensuring open and effective communication between leadership and
every level of an organization. Her skilled stewardship produces a healthy
and organic nexus between strategy, technology, operational, and fiscal
realities. This brand of leadership delivers market share and corporate
success.
While her change management expertise is considerable, her technical
prowess is a game changer. Tasha is formidable in her ability to translate
obtuse technical goals and objectives, into easily understood organizational
objectives. Tasha leverages more than 20 years of experience in design
thinking, agile methodologies, and risk management insight for successful
operational and fiscal oversight. Her transformative leadership experience
spans financial systems, enterprise management solutions, infrastructure,
operations management, and the multi-million-dollar budgets that
accompany them.
If "be the change you want to see in the world" was a person, it would be
Tasha Colbert. Her life's work reflects the power to respectfully be a change
agent and lead organizational change movements that improve culture and
grow the bottom line. Tasha brings to an organization essential industry
insight, expert technical understanding, strategic thinking and a sensitivity
to the voice of the customer. These skills and abilities make her an asset to
any organization and a sought-after leader that produces organic buy-in,
and the change necessary to shift organizations to the next level.
Tasha believes in education and professional development and encourages
the same for her teams. She holds an MBA in Finance from Regent
University and a Certificate in Design Thinking from Stanford University's
Executive Program. She is a Virginia State University undergrad alum
having received a BS in Accounting. Always maintaining technical
proficiency, she was selected to participate in one of the most competitive
professional development programs in technology – the Information
Technology Senior Manager Forum (ITSMF) Management Leadership
Academy and most recently, the Executive Leadership Academy.
Tasha makes her home in Prince George's County Maryland with her
husband retired Major Keith J. Parker.