Share Your Experiences With Other HR
Executives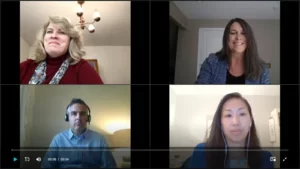 northAmerican® Van Lines and Corporate Mobility Today are hosting a series of GotoWebinars in 2022 and we are looking for guest speakers willing to share their expertise with other HR and mobility executives.
This is a great opportunity to gain exposure and build your thought leadership reputation.
If you are interested in being a guest speaker, please fill out the form to the right and we will follow up with more details.
Topics we typically cover in our round table discussions include: