Identity management for all your people,
all your devices,

and all your applications.
In the last decade, enterprises everywhere have embraced cloud apps like Salesforce.com, and NetSuite; GoToMeeting and WebEx; and Workday and SuccessFactors. They've shrunk their IT infrastructure, lowered their total cost of ownership, and made it possible for employees to get work done anywhere, at any hour.
But the change hasn't come easy. IT departments still have to manage all of their on-premises apps and infrastructure, only now it is more difficult because they lack a single view of all users, apps, and devices. What is needed is a common identity platform to connect the enterprise. By choosing Okta, companies are solving the challenges that have been created by new cloud and mobile technologies and are preparing themselves to meet the next wave of innovation.
End-to-End web security for your organization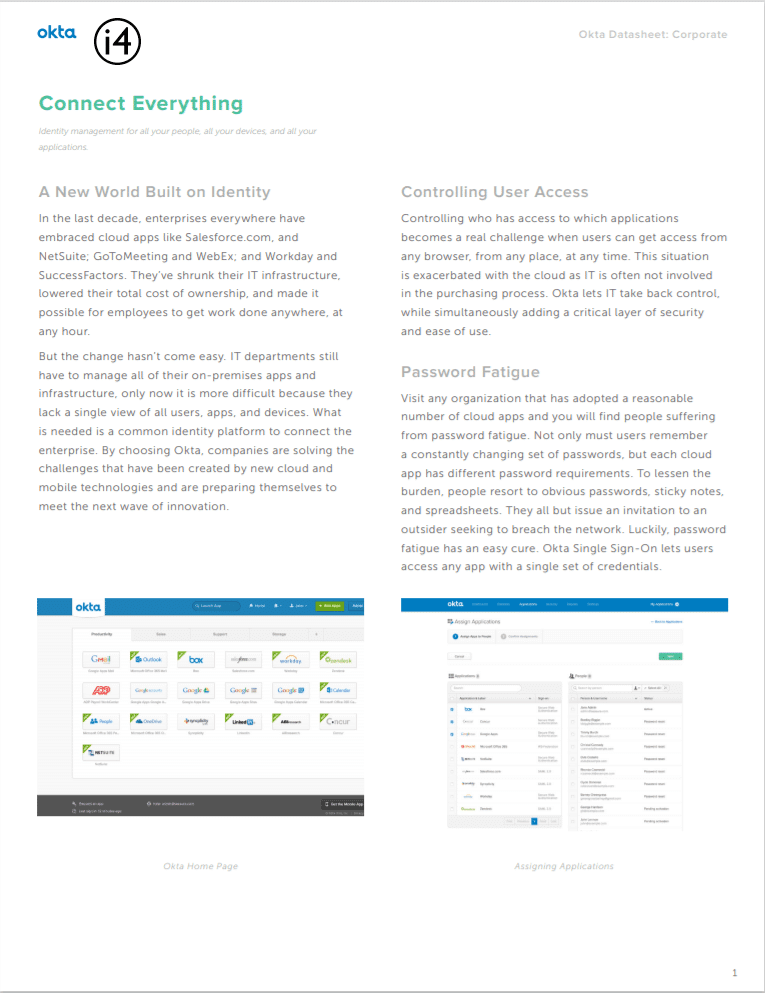 For more info about this product,
download this PDF

using this form.